Racing Drivers should be larger than life characters—eccentric, interesting, and mysterious people. Frankly, the current Formula One grid is just normal compared to the stars of yesteryear. We have Lewis Hamilton, a self-confident winner. Lando Norris, George Russell, and Charles Leclerc are just young, hungry lads. All of them are good drivers, but I think they're a bit boring away from the track. The obvious exception is Kimi Raikkonen, who clearly went to the James Hunt school of driving. 
Back in the day, you had a mix: There was your hot-headed type. Win at all costs, and be ruthless (e.g. Michael Schumacher, Aryton Senna). There was the playboy, where life is just champagne and women (e.g. Kimi Raikonnen and James Hunt). And then, there are gentlemen. And that is who we're looking at today. This is the legendary rivalry between Graham Hill and Jim Clark.
I think that it is fair to say Graham Hill is one of the greatest racing drivers of all time. Not the greatest in Formula One, but in competitive racing. The only man to complete the Triple Crown of racing, winning at Le Manns, The Indy 500, and Monaco (doing that last one 5 times). The man only got his licence at the age of 24, got into Formula One through Lotus as a mechanic, and making his debut in 1958 in his rightful Kingdom of Monaco.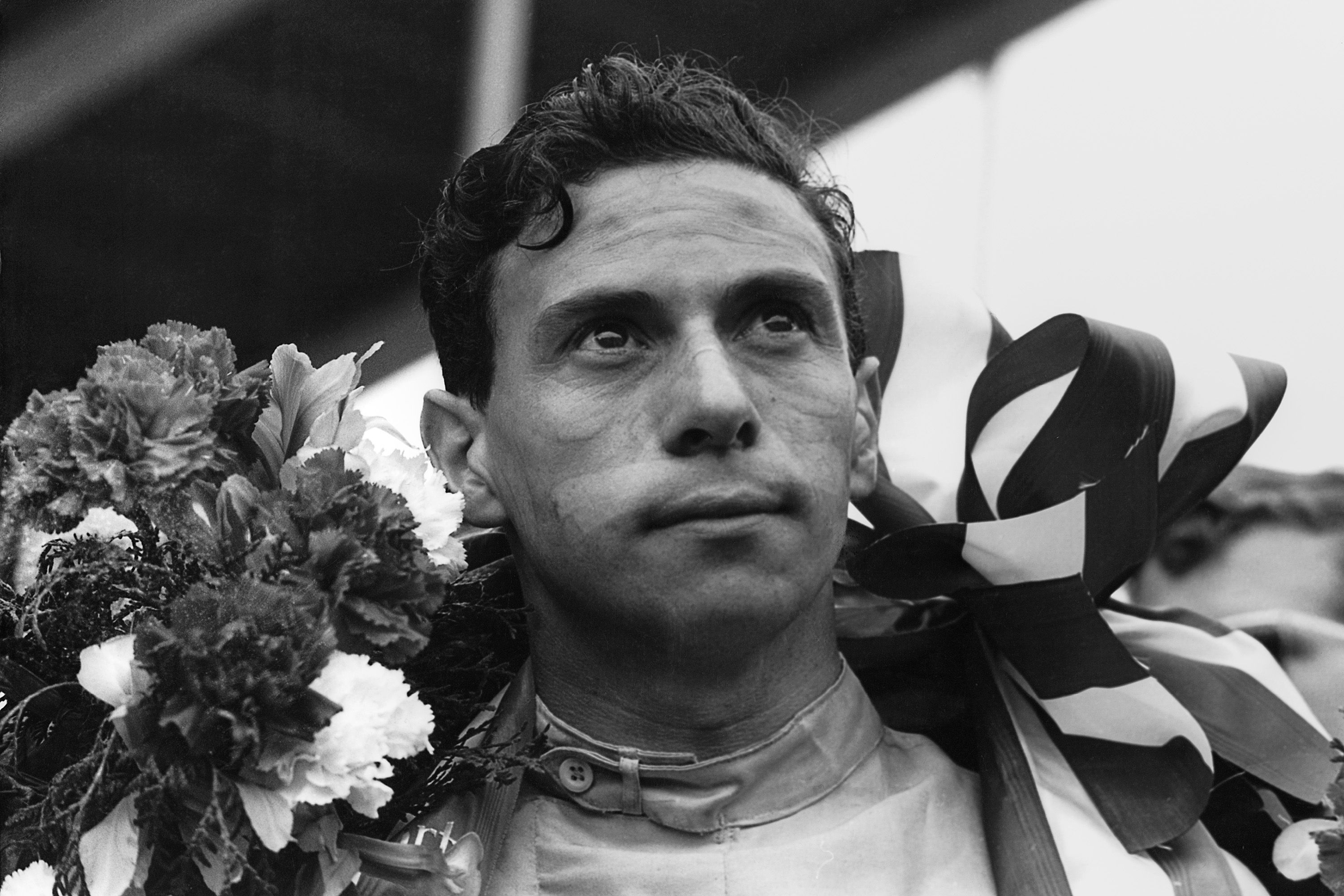 Conversely, it is fair to say that Jim Clark is one of the greatest Formula One drivers of all time. Over his F1 career, he would hold the record for most Grand Prix wins and Grand Prix pole positions by 1968. In 1960, Clark made his debut for Formula One, during the Dutch Grand Prix, in the Lotus. This was after competing in various national events and Formula Junior, having impressed Colin Chapman of Lotus. 
The 1962 Formula One World Championship would see both Hill and Clark achieve their first wins. The Belgian Grand Prix, held during that championship, would see both men, both four and two years into their careers respectively, would begin a rivalry that would run for 6 years. Hill was leading in the Championship points by the Belgian Grand Prix and would gain pole position during that qualifying. The Scottish Clark would battle Englishman Hill in what was, by all accounts, a 5 horse race between the two men, Bruce McLaren, Trevor Taylor, and Willy Mairesse. Taylor and Mairesse got into a serious crash during the race, leaving the remaining three men to battle. Clark was very much a stalking horse, ready to pounce when the opportunity to overtake Hill. In the end, Clark would gain his first win, and Hill came second. And similar battles would take place throughout the season. Hill would win the 1962 Formula One World Championship, with Clark having 30 championship points, to Hill's 42. 
Clark would dominate the 1963 World Championship. The defending world champion Hill would only win 2 races (though this included his first Monaco win). Clark would decimate the competition, winning 7 out of 10 races, with the remaining one going to Ferrari's John Surtees. It was funnily enough at Belgium again where Clark would shoot past pole leader Hill in wet conditions. The Belgian Grand Prix saw an eye-watering 5 minute lead between Clark and Hill. The Dutch Grand Prix actually saw Hill retire with engine failure, further distancing him from his championship defence. The only interruptions in Clark's dominance were his retirement in Germany when his engine decided to give up and at the United States Grand Prix, where Hill had reached Pole Position and won the race despite technical difficulties. However, by that point, Clark was champion. He could have come last at every race since he won in Italy and still be champion.
1964 was probably going to be the rubber match to take a term from professional wrestling. 2 seasons, 2 champions. Hill's dominant win in 1962 and Clark's equally dominant win in 1963 made this season of F1 seem like the decider: who was the better of the two? John Surtees was the 1964 Formula One World Championship winner, with Hill coming 2nd and Clark 3rd. However, that isn't to say that the season was a dud for either man, as Hill would only lose the championship to Surtees by 1 point. If you want to be analytical, Hill had more podium finishes than Clark, but Clark had more wins than Hill. The championship was decided at the Mexican Grand Prix, where Clark had pole position and benefitted from Hill slipping backwards on the grid to 11th after his goggles slipped, denying him the points needed for his potential second championship. Clark needed to win the race, as those 9 championship points would put him ahead of Surtees and give him the championship. It was not to be.
Clark would dominate most of the race, but his car would begin leaking oil in a dramatic twist, forcing him to slip back to 5th position. Surtees was in third place at the time, meaning that Hill could still win the championship. However, as Clark pitted, the Ferrari team urged second-place driver and teammate Lorenzo Bandini to let Surtees overtake. Surtees would win the championship by 1 point. 
1965 would finally see Jim Clark win his second world championship and also see him win the Indianapolis 500, holding both the world championship and the Indy 500 in the same year, the only man to do so. Hill, for his part, would come second to Clark in the championship, winning at Monaco again and coming first in the United States Grand Prix, where Clark retired. While the rivalry would continue in 1966 and 1967, both men were 5th and 6th in the championship, in a season where Jack Brabham won the world championship, and the battle for second between John Surtees and Jochen Rindt was the prominent rivalries at the front of the grid. 
Ultimately, Clark would not live to see Graham Hill win the 1968 Formula One World Championship, as tragedy would strike the Scottish driver. However, he would go out with a hell of a swansong in F1. Both drivers were teammates in Lotus by the 1968 South African Grand Prix and would pull off a stunning 1-2 finish. This is notable as it saw Clark win his 24th race, breaking the record set by Juan Manuel Fangio for most races won. It seemed as if this season would be a closely fought battle between the two men for the world championship. It was not to be.
Clark also competed in Formula Two, which drivers could do in those days. Between the South African Grand Prix and the Spanish Grand Prix, Clark competed in The Deutschland Trophae, alongside some of his fellow F1 drivers, and a young Max Mosley, pre-March Engineering. On the fifth lap of the first heat, Clark's Lotus 48 veered off the track, crashed into the trees, and sadly died before reaching the hospital. This happened is unknown, though a deflated rear tyre was suspected to be the cause. He was 32.
Hill won the 1968 World Championship, pulling together his team and winning in honour of his friend and rival. A crash in 1969 would cause Hill to break his legs, with Hill famously quipping: 'Just tell her that I won't be dancing for two weeks.' when asked if he wanted to send a message to his wife. He recovered and continued to race in F1 until 1975, though never to the calibre he did during the '60s. He won Le Mans in 1972, gaining his triple crown. By 1973, he formed 'Embassy Hill' his own pet constructor and retired from racing in 1975 after failing to qualify for Monaco. In November of 1975, Hill, along with members of his Embassy Hill team, including drivers, car designers, and mechanics, and the team manager, all died in a plane crash. Hill was 46.
Why is this rivalry so revered by F1 fans? I think it's a mixture of things. Though having different achievements, both men were evenly matched in ability, if not in their championship victories and total wins. The tragedy surrounding both men's early deaths makes the rivalry one that fans were sad to miss. Friendship also plays a part. Both men were close friends, and Hill was understandably upset at Clark's passing. You can read an article written by Hill in tribute to 'Jimmy' here.
For me? It's the fact that both men were characters. Hill was the gentleman. A thin moustache, sharp wit, and very refined. Clark was the red-faced, aggressive driver but with the intelligence to back up his tactics. Occasionally shy, well-spoken, but with speed to win at all costs. We will remember today's drivers, but compared to Graham Hill and Jim Clark? It's no competition.